Best Paramedical Colleges in Dehradun
December 2023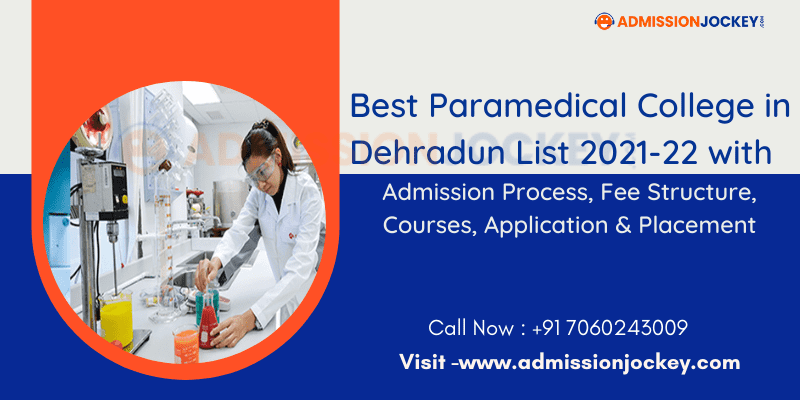 All Details of Best Paramedical Colleges in Dehradun
Dehradun is an educational hub and students from all over the country abode here for their graduation and other future preparations. Apart from engineering and management courses, medical courses are also top-notch in Dehradun. There are many universities offering various medical disciplines and paramedical science diplomas and degree courses are offered by many big universities in this city. In this article, we are just going to talk about the best paramedical colleges in Dehradun. You may choose the best university for you and enroll yourself via the online method.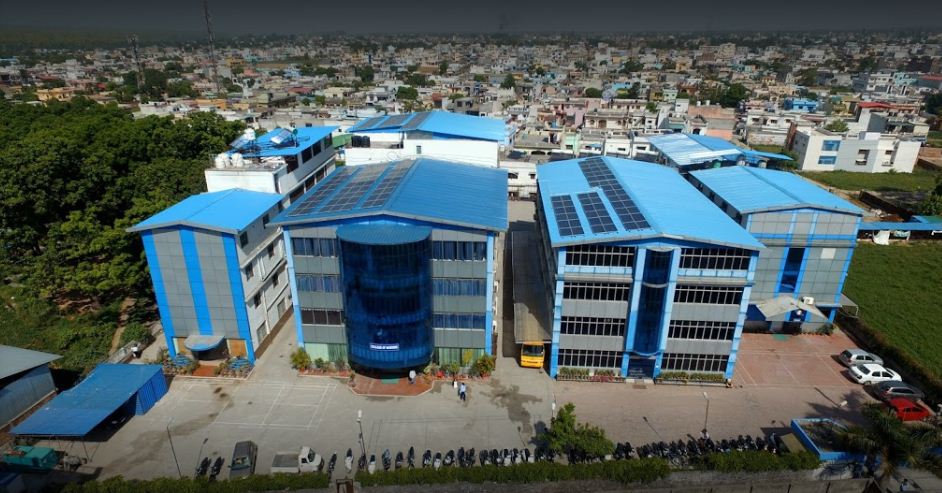 Uttaranchal (P.G) College of Bio-Medical Sciences and Hospital (UCBS) is probably one of the best paramedical colleges in Dehradun. It has its affiliation to the Hemwati Nandan Bahuguna Garhwal University, Srinagar, and is authorized by the Indian Association of Physiotherapists. This college offers around 16 different courses in 3 streams like Paramedical, Agriculture, and Science. The 5 degrees that these college offers are namely BSc (Bachelor of Science), BPT (Bachelor of Physiotherapy), BMLT (Bachelor of Medical Lab Technology), MSc (Master of Science), MPT (Master of Physiotherapy). The college has its own open campus and a hostel facility is provided for the students coming from various states.
The Doon Institute of Medical Sciences was established in 2015 to provide a wide range of tutoring to students related to medicine and agriculture. Clustered at the foothill of the Himalayas, this educational hub is amongst the best paramedical educational institutions in the city. Apart from paramedical courses, this institution provides education in nursing, Ayurveda, and agriculture too. DIMS commit to providing fast and immediate response to the students. The placement position of this college is also very dependable. With that said, keep DIMS in your mind before opting for any paramedical courses in Dehradun.
Shri Guru Ram Rai Insitute of Medical and Health Sciences
SGRRIM&HS is an all-inclusive medical institute and one of the best paramedical institutes in Dehradun city. It is affiliated with HNB Garhwal University, Srinagar, Uttarakhand. This institution has excellent infrastructure and maintains high academic standards and is recognized by the medical council of India and the Ministry of Health and Family Welfare. They offer courses like BSc, MSc, BSc Optometry, M.P.T, B.P.T, BMLT. The fee structure is also different for different courses. Big campus, hostel facilities are the highlights of this institution.
Himalayan is one of the best medical and paramedical colleges in Uttarakhand. It is located in JollyGrant, Dehradun. This institute is also affiliated with Hemwati Nandan Bahuguna Garhwal University, Srinagar Garhwal. They specialize in various paramedical courses including BSc, MLT, BASPL, BPT, and others. They only allow students who have passed the 12th examination with at least 45 percent aggregate. The candidates have to pass the Common Entrance Examination in Nursing and Paramedical which is before they can join the institute. Students from various states join their courses. Their after-course recruitment process is also very commendable given they have a good placement record.
Sardar Bhagwan Singh Medical College
Sardar Bhagwan Singh Medical and Para Medical Institute are some of the best paramedical facilities in Dehradun. There are many individual paramedical courses and their fee structure doesn't put much pressure on your wallet. The faculty is very talented and friendly. The campus has all the facilities needed by the students to enhance their skills in their respective fields. There is a hostel facility for students from other parts of the country. The training and placement facility is also top-notch, providing bright students with guaranteed jobs. This institution should definitely be on your list if you are looking for admission to a medical college in Dehradun.
ICRI – Himgiri Zee University
Indian Clinical Research Institute has teamed up with Himgiri Zee University to bring top-notch education for the students and expand their limits. Taking care of every aspect which is essential for a student to become unparalleled including smart and spacious classrooms, only the best of the best teaching faculty, recreational activities and hostel facilities for students from all over the country. They offer various paramedical diplomas, degrees, and certification courses. They have ties with the big companies for the student's placement. One of the best paramedical colleges in Dehradun and certainly should be on your list.
Dolphin P.G Institute of Bio-Medical & Natural Sciences
Dolphin Institute in Dehradun is known for turning young individuals into skilled professionals in paramedical, biomedical, and natural sciences. It is one of the best medical institutes in Uttarakhand. They offer many courses in the paramedical discipline and have over 100 dedicated and experienced faculty members. Great infrastructure, even greater ambiance and guaranteed placement are what every student seeks before joining a college and Dolphin institute provides all of them. With healthy standards and superior ethics, Dolphin Institute is amongst the best biomedical colleges in Dehradun.
Graphic Era is arguably the best university in Dehradun. They offer paramedical courses too which include various courses like MLT, BMRIT, BSc Medical Microbiology, Bachelors of Physiotherapy, and others. The courses are designed in a way that they will fill you with an abundance of knowledge and will help you make a successful career in Healthcare. They also have a world-class teaching faculty. From the infrastructure to the ambiance, this college is superior. Although, the fee structure could be a bit higher but it's totally worth it given the amenities and aura that comes along. They provide the best On-campus placement and is one of the best paramedical colleges in Dehradun.
Leave a Comment