Top Medical Colleges in Uttarakhand
October 2023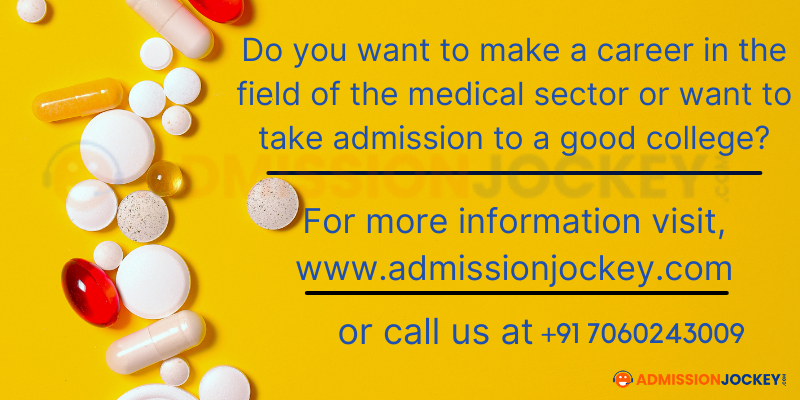 Best medical colleges in Uttarakhand
Uttarakhand has seen a rise in medical institutions in the past 2 decades. Medical science is a noble profession and it ultimately serves humanity that's why it has become one of the premium choices for youngsters, also there is a promise of a bright future in this specific field. These medical colleges provide courses in various medical and paramedical streams. We have already discussed the best paramedical colleges, in this article, we are going to talk about some of the best medical colleges in Uttarakhand.
Shri Guru Ram Rai Institute of Medical & Health Sciences, Dehradun
SGRR Institute of medical and health sciences is amongst the best medical college in Uttarakhand. It was established in the year 2006 and is known for providing premium and excellent medical education in Uttarakhand. It is affiliated with Hemwati Nandan Bahuguna Garhwal University. This institute has achieved the status of excellence for medical sciences with the help of very dedicated and well-educated faculty members. They have a humongous campus area and brilliant infrastructure, well-equipped libraries, hostel facilities, and all other accommodations that students would need. They have their own hospital so practical knowledge is given to students. Given their tie-ups with various institutions, the campus placement is amongst the best and students get placed according to their caliber.
All India Institute of Medical Sciences, Rishikesh
AIIMS is one of the most popular medical institutions in our country and worldwide too. It was established in 2012 as a medical college, hospital, and research center. It comes under the ministry of health and family welfare. They focus on providing excellent patient care, world-class medical education, and breakthrough in research and development. They have a world-class infrastructure, highly talented and educated faculty members who have studied from various national and some international universities. Given their hospital is one of the best in the country, students get internships with the best. They select their candidates by the AIIMS Entrance Exam. You should believe that your future is secure if you are pursuing your medical courses from AIIMS.
Read More Best Paramedical Colleges in Dehradun
Himalayan Institute of Medical Sciences, Dehradun
Himalayan Institute of medical sciences is a part of Swami Rama Himalayan University. It was established in 1995 and offers M.B.B.S, B.Sc in MLT, B.P.T, BASLP at the undergraduate level and MD, MS, PG Diploma at postgraduate level. Their admission criteria are based on the basis of merit itself. They have a team of very talented and highly educated faculty members guiding students all the way to success by helping them with every problem that comes in the way. HIMS is linked with some of the highly reputed hospitals and institutions bringing the newest and modernized curriculum for students. They have a dedicated placement cell guiding students all the way to success. If you want to pursue medical courses in Dehradun, HIMS should be amongst your options.
Government Medical College, Haldwani
Government Medical College in Haldwani is a very prestigious medical college and it was established in the year 1997. It is affiliated to the Hemwati Nandan Bahuguna Garhwal University and is approved by the Medical Council of India. This college offers MBBS with a limited 100 available seats and MD, MS in various specializations. Other than that, they also offer various paramedical courses. The campus is spread across 90 acres of land and encompasses all the necessities and accommodations that students would need throughout their academic time here. The faculty is very reputed and educated and helps students in becoming the best professional version of themselves. The infrastructure is brilliant and hi-tech specialized labs makes the research work easier. Graduates from here gers placed in top medical facilities across the country. Govt Medical College is one of the first choice of students and is one of the best medical colleges in Uttarakhand.
Government Doon Medical College, Dehradun
Govt. Doon Medical College is one of the best medical colleges in Dehradun. It is affiliated with H.N.B Uttarakhand Medical Education University and is recognized by MCI. It was initially started to give the best ayurvedic care to students in Doon but ultimately became the hub of overall medical education in the city. It is best known for its MBBS program but offers various Master's courses and other paramedical courses as well. The admission is totally merit and entrance based and students need to clear NEET for the undergraduate MBBS program. They have a state-of-the-art infrastructure and highly qualified faculty members. They provide great internships and placement to the students. Students from this college are placed in reputed companies with great salary packages. It is certainly one of the best medical institutes in Uttarakhand.
Leave a Comment