Best Air Hostess Training Institute in Dehradun
December 2023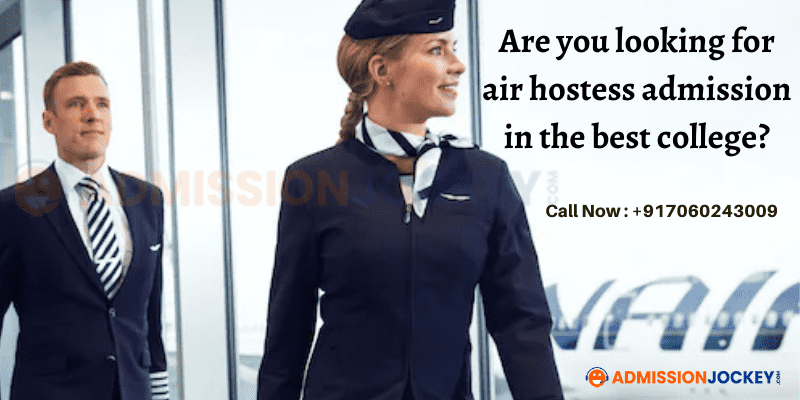 Best Air Hostess Training Institute
The world is becoming more diverse today with various kinds of jobs available and people volunteering to do them. One such sector that is rapidly becoming popular amongst students after graduating 12th is Cabin Crew / Air Hostess. It has one of the prime roles in the aviation sector. Cabin Crew is composed of an air hostess (female) or a flight steward (male) and they take responsibility for the well-being comfort and safety of the onboard passengers. They also take care of all the emergency and medical arrangements before the taking off and landing of the flight. The aviation or air hostess course is quickly becoming very popular in the city of Dehradun. In this article, we are going to talk about some of the top air hostess training institute in Dehradun.
Fortune Aviation Academy
Fortune Aviation Academy is situated in Dehradun and is one of the best institutes to pursue aviation education from. FAA offers many courses in aviation management, airport management, cabin crew, and hospitality, and also commercial pilot licenses range from diploma to postgraduate. The faculty here is very talented and carries industrial experience with them.
They offer a very neat environment that makes learning relatively easier. There are many campus facilities. It gives superior placement opportunities with Spice Jet, Air India, Indigo, Jet Airways, etc. Fortune Academy is one of the best choices to pursue a cabin crew course in Dehradun.
Read this: Top Colleges for MBA in India
Avlon Academy
Avlon Academy is amongst the top air hostess training institute in Uttarakhand. With their dynamic approach to training, it is becoming a major name in cabin crew training institutes in North India. Apart from Airhostess courses, they offer airport management, airport group staff courses, various degree level aviation courses, hospitality courses, and travel and tourism management courses.
They have one of the best placement records with thousands of their graduated students working with the best airlines and airports in the country. This college offers a vivid and dynamic experience on its campus and all the facilities required for the overall growth of the students. They also offer internships at the best facilities. Avlon academy is one of the best options to pursue air hostess training in Dehradun.
Frankfinn Institute of Air Hostess Training
Frankfinn institute is probably the most recognized name in the air hostess training facilities in Uttarakhand. Their centers are probably the finest in terms of infrastructure and facilities are given to students. Their program is balanced, structured, and versatile. Frankfinn offers various certifications and degree level courses in Aviation, cabin crew, air hostess, travel tourism and aviation management, and others.
The faculty here are highly educated and delivers world-class training to students. They have remarkable placement support for all the students and they work with the biggest airlines and airports in our country. Probably that's why they were awarded the best Air Hostess training institute for nine consecutive years. Given the reputation, their fees are pretty reasonable too. Frankfinn is hands down one of the best air hostess institutes in Uttarakhand.
Maples International Institute of Air Hostess Training, Dehradun
Although new, Maples Institute of Air hostess training has quickly become popular among the students of Dehradun. Aeronautics and aviation courses have become significantly popular in this city and institutes like Maples are responsible for it. It provides brilliant infrastructure and state-of-the-art education through its courses. There are many courses in their curriculum related to aviation, travel and tourism management, cabin crew, etc.
They have the most reasonable fee structure and they have placed their students in some of the best airlines in India and abroad. They offer facilities like Wi-fi, library, sports, transportation, hostels, cafeteria, computer labs, etc, and currently one of the best picks for students to pursue air hostess and cabin crew training in Dehradun.
You may also like: Best Petroleum Engineering colleges
Aptech Aviation Academy
Aptech is another major name when it comes to cabin crew training institutes in Dehradun. Since Air hostess is the most glamorous profession in the aviation industry, becoming a proficient and trained cabin crew professional with both domestic and international airlines is of utmost importance. Aptech aviation academy prepares you to be a part of that profession. Their air hostess training course offers in-depth training of a wide range of skills such as communication skills, personality development, safety and security, mid-flight services, and overall presentation skills.
Passenger handling is the most important yet very technical job. Cabin crew professionals should be trained to deal with various types of passengers and Aptech's faculty is expert in that. Aptech has good infrastructure and provides many facilities and placement assistance. They are easily one of the best aviation academy in Dehradun.
All India Institute of Aeronautics
All India Institute of Aeronautics is slowly cementing its spot as one of the finest aviation institutes in Dehradun. Their modern approach to training and highly efficient faculty is helping create the best cabin crew professionals. Students of AIIA are working with the the best airlines of our country.
It offers many courses which range from Cabin crew and hospitality management to commercial pilot training and diploma in aviation and so much more. Their Air-hostesses and flight pursuers courses are most popular. It is one of the best aviation institutes in Uttarakhand and should be on the list of all the students wanting to pursue air hostess training in Dehradun.
Flying Cats Institute, Dehradun
Flying Cats Institute is one of the best aviation course providers in Uttarakhand. They offer many diplomae to undergraduate and postgraduate level courses in different streams related to aviation such as Business Administration and Tourism, Air hostess training, Ground handling, Cabin Crew, etc. Their curriculum is world-class and their faculty is highly trained and efficient.
Students who graduated from Flying Cats work around the world with some of the premier airlines like Jet Airways, Qatar Airways, Go Air, Indigo, etc. Their program makes students eligible to work on domestic and international flights. Their campus provides all the necessary facilities to students and their fees are very reasonable. Flying Cats goes down as one of the best air hostess training institutes in Uttarakhand.
Leave a Comment