Best Yoga Institute in Dehradun India
December 2023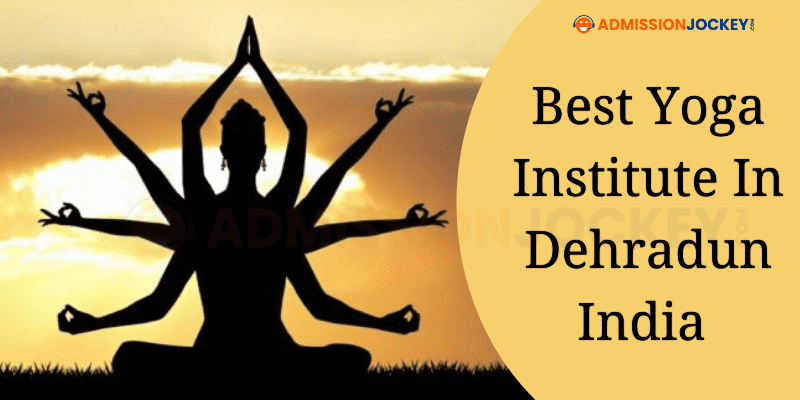 Top Yoga Institute in Dehradun
Yoga the best known recreational remedy to men has become immensely popular in the last 2 decades. So much so that now there is an international yoga day on 21 June every year. It is basically knowing the anatomy of your body with getting inside spiritually. Dehradun, nestled between the scenic beauty of Garhwal Himalayas and the magnificent Ganges is the perfect gateway to practice Yoga far away from the hustle of city life. There are many yoga schools in the city and they all have different styles and courses including yoga therapy, basic training, online courses, home yoga, office yoga, etc. In this article, we are going to talk about the Best Yoga Institute in Dehradun India.
Yog Ganga Centre for Yoga Studies
Yog Ganga's approach for yoga training is very comprehensive and they believe in philosophical, theoretical and practical methods of training. This institution is basically not if yoga is just your getaway exercise routine, it is committed to students only. For local residents and beginners, short-term courses are conducted in which the knowledge of asanas, pranayama and philosophy of yoga is taught. For international students, a 3 week-long course in popular which is conducted around seven to eight times a year. Situated in Rajpur, this is one of the top yoga institutes in Dehradun and admission here is done via website and a recommendation from an existing Yog Ganga student is required.
Do you want to know the question & answer related to yoga?
Samagra Vibes
What would be a complete internal bliss? A healthy mindset plus a super healthy body, together they can do wonders and make your life long and happening. While most of the world is searching for happiness outside, the main magic potion that is the reason behind our happiness stays deep inside us. Samagra Vibes is all about exploring those enchanted internal vibes. Their program is designed to upgrade students with the inner management skills that can be practiced every day irrespective of the place where you live. Their strategy lay emphasis on eating the right food, cleanse your body of negative thoughts using the art of yoga and strengthen your body. Aiming to align yourself to find out the perfect combination of healthy body, mind and soul. This is one of the finest yoga institutes in Dehradun.
Kunwar Yoga School
Kunwar Yoga School is popular not only in Dehradun but also throughout the country. They provide training and certifications to yoga aspirants who want to make a career in Yoga. They have different programs for people who want to learn and who want to teach. Their faculty is very experienced and knows everything about yoga, pranayams and asana. They help you understand ancient Indian science as well as yogic science. Surrounded amidst the scenic beauty of nature, this best institute provides all the accommodations to their students they would require. Courses like 20 hours yoga TTC, 7 days yoga retreat, Daily Yoga classes, Advanced yoga sessions, and meditation classes as well. They also provide specially curated yoga classes as per an individual's need. You can enroll here via their official website.
Yogdhara
Yogdhara is one of the best yoga colleges in Dehradun and in India. They offer various courses including teacher training, 5 to 14 days yoga retreat, group yoga and given the time right now, they also offer private yoga classes and online yoga. Whether you are trying it for the first time or have been practicing yoga for years, their highly skilled and dedicated yoga teachers provide a wide range of beginner to specialist courses. From an individual to a large group, there are multiple programs suiting the need of everybody. Their special courses will take you to a spiritual journey and help you attain a higher level of physical consciousness. If you are looking to enroll in Best Yoga Institute in Dehradun, Yogdhara is highly recommended.
Himalayan Yogpeeth
Himalayan Yogpeeth is an organization in itself working in the promotion of yoga science. They are one of the best Yoga Institute in Dehradun providing the education of yoga science to all the yoga aspirants in Dehradun. They offer 2 courses, course 1 is a diploma in yoga and Neuropathy which is a one-year long course and another one is a certification in yoga and neuropathy with is 6 months long. They offer extensive knowledge of yoga asana, pranayama, and meditation. Yoga today in this time of crisis is helping people worldwide becoming healthy physically and mentally. They have multiple short-term programs too for individuals and a group or organizations. They offer online yoga classes too. Their fees structure module is very reasonable and you may explore more about this institute from their Facebook page with the same name. Himalayan Yogpeeth is improving lives with their extensively useful Yoga programs.
Leave a Comment