Best Animation Institutes in Dehradun
December 2023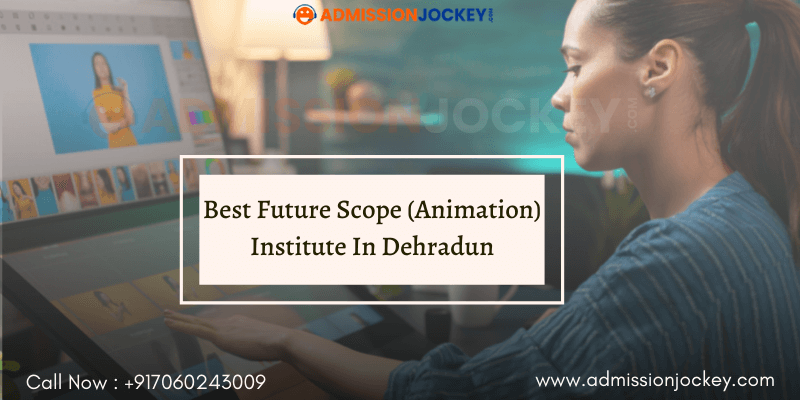 Animation Institutes in Dehradun, Uttarakhand
Animations are one of the best and most popular courses among the students in Dehradun. It is so popular because it is futuristic, revolutionary, and rewarding. Almost every movie and sci-fi shows have crazy graphics and VFX effects in them. There is not only career stability but a chance to grow higher and earn multiple times more as compared to the other jobs. If there is precision, observation, and creativity in animation enthusiasts, there is no limit to how much they can get paid and they could get to work with the best animation and VFX studios in the world. In this article, we are going to talk about some of the best animation institutes in Dehradun.
Maya Academy of Advanced Cinematics is a very prestigious institute in Dehradun and they offer professional courses in graphic media and entertainment. This institute is a part of Aptech Limited which is an international level brand and possesses the certification of IVAC – International VFX and Animation Council. Maya Academy offers courses in Animation and VFX, Web Designing, Game development, filmmaking, VR and AR, etc. They have highly qualified trainers equipping students with a world-class education in Advanced animation technologies. MAAC has been awarded 'The Best Education Institute' by the National Education Awards in 2019. Simple and plain, they are the best animation institute especially in Dehradun and you can go through their website if you want to enroll in their programs.
There aren't many big colleges providing quality courses in animation but Graphic Era is not one of them. Their department of animation and gaming runs with a creative approach. They use highly advanced machines and techniques to teach students the global art of digital painting, designing, graphic designing, 2D and 3D animation, game design, VFX, camera and photography, advanced filmmaking, etc which gives opportunity to creative students to develop a creative, innovative approach to build superior designs and world-class animation programs. Graphic Era is famous for its highly educated and innovative faculty which builds critical thinking in students. GEHU is on road to become the best animation institute in Uttarakhand and is creating genius individuals who will shape the future of upcoming filmmaking in India.
Read More B.Sc Animation Course Details
Arena Animation
Arena animation is another institute providing quality education in animation and graphics. They offer many courses that will shape your career into a creative one. They equip students with industry-related skills that help them get employment in the best of the best studios and companies worldwide. Their expert faculty motivates students to become expert professionals/enthusiasts in 2D and 3D animation, VFX designing, gaming augmented reality and virtual reality, UI & UX, web & graphics, etc. They have highly efficient internship programs and students can get to work with the biggest VFX studios in India. Joining animation, media, and entertainment courses after the 12th could be the biggest step you could take toward a bright future.
UPES is another college providing superior education in the field of animation and graphics. Their B.Des. program is an undergraduate program in Animation and VFX and it gives students a deeper understanding of designing, video, and audio skills and also in technical skills such as modeling, rigging, lighting, texturing, cinematography, screenplay, color grading, and 2D&3D digital animation graphics. Their highly talented faculty teaches students the techniques of how to capture motion graphics, virtual studio skills, 3D tracking, and much more. This right here is the top-notch world-class education that you get here in UPES. Infrastructure and campus are very aesthetic which promotes innovation in students. Their fees is a bit higher but given all the accommodations that they provide, it is totally worth it. UPES is one of the best animation colleges in Uttarakhand.
The VFX industry is growing at such a rapid speed which is hard to imagine. It is on the way to becoming one of the top sectors in the world. This industry will need skilled professionals to meet the high requirements. That's why animation and VFX are among the top courses, students are pursuing after completing 12th. ITM is another institute in Dehradun providing top-class education in the field of animation. Their course B.Des. is training students to develop stunning 3D graphics. The best graphics are those which seem to pop up right out of our TV or computer screens. This is the level of graphics people are expecting these days and that's exactly what you will learn in ITM. The expert faculty here in ITM will take you to a journey of modeling, rendering, lighting, filmmaking, and technical aspects to design world-class graphics. ITM is one of the best animation colleges in Dehradun.
Leave a Comment