Top Cricket Coaching Academy in Dehradun
December 2023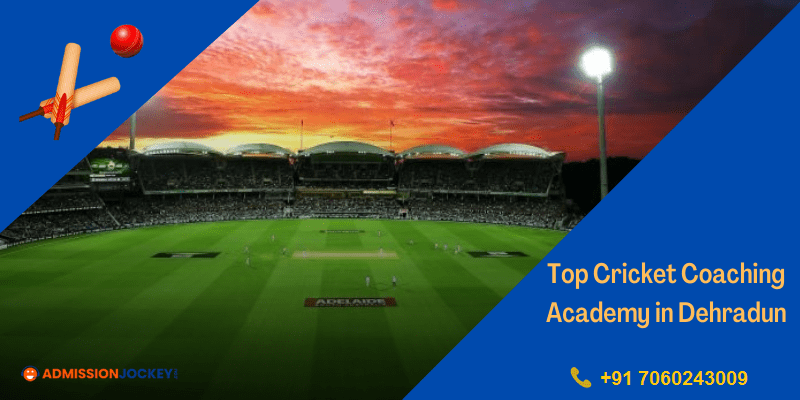 Top Cricket Coaching Academy in Dehradun
Who knows that hockey is our national game and not cricket? But does it even matters to the people of India? I don't think so. While hockey is the national game, cricket ever since its inception in our country has always been the national favorite game/sport. Millions and millions of Indian kids pick a bat at a very tender age with a dream of playing for the Indian National Team one day and only a few could live their dreams. But what makes it possible? How can someone go out and play for the national team? Considering the competition is very tough, you have to be very agile and skillful. Although that's not enough. You would need a platform that can get you in the top ranks. In this particular article, we are going to talk about a few cricket coaching academy in Dehradun with the best results.
Khalsa Cricket Academy
Khalsa Cricket Academy is the oldest one in Dehradun and probably the best one too. It is situated in Birpur Road, Garhi Cantt. They are known for providing the best cricketing skills to the players of Dehradun. They have a very talented and skillful group of mentors and coaches, who can turn young amateur players into skilled professionals.
Whether you are playing cricket as a getaway activity or want to make a future in this sport, they will mold you into your best shape ever. They have all the necessary equipment and they can teach multiple students simultaneously. One of the best cricket academies in Dehradun providing cricket education and evoking sports mentality in a player.
Check out: Best Fine Arts Institutes in Dehradun
Abhimanyu Cricket Academy
Abhimanyu Cricket Academy is the most popular cricket coaching academy in Dehradun. This academy offers basic to advanced cricket techniques to students and gives them a platform. ACA is the only academy with its own world-class cricket stadium. They have the best infrastructure and offer all the facilities including indoor training, top-notch coaches, turf wicket, video analysis of the pitch vision, etc.
The selections are done based on trials. So you better be good before you enroll here. They enroll very young players, nurture them and motivate them to showcase their talent to the whole world. ACA also organizes tournaments from time to time. You can visit their social media pages for more information.
Ayush Cricket Academy
Ayush Cricket academy is another major name in Dehradun. A cricketer's journey is tough, they have to go through a series of challenges mental and physical to work in an extremely competitive environment. Wouldn't it be great, if you have a team of awesome coaches and a good academy?
ACA is one such academy which has been successfully running over more than a decade and fulfilling the dreams of those youngsters who want to learn the advanced techniques and hone their skills to become a cricket professional. They also implement the use of technology in training and provide hostel facilities to the students coming from outstations. They give training to students of age 6 to 12 and provide both regular and weekend classes.
Doon Cricket Academy
Doon Cricket Academy is among the oldest cricket academies in Dehradun and they are known for their extensive cricket training programs. They have a very unique international development program called "for cricketers by cricketers" serving both amateurs and professional cricketers out there of various age groups and talents.
Their training involves maximum net practice sessions for pin-point accuracy for both bowlers and batsmen. Some of their trainees have featured in national-level tournaments. They use modern technological enhancements to train students and offer multiple regular and weekend classes. Unarguably, one of the top cricket academy in Dehradun.
You may also like: Best Cabin Crew Colleges in Uttarakhand
Tanush Cricket Academy
Tanush Cricket Academy is one of the best upcoming joint venture academy. It has been nurturing the most versatile upcoming talents in the country. The main purpose of this academy is to instill the love of cricket among the general enthusiasts and at the same time provide high-quality education of cricket to all the cricket lovers in Dehradun.
They have very talented players as coaches and they hone the skills of young sportsperson to make them exceptional cricketers. This facility offers hi-tech accommodations and implements the use of technology in the training of cricket. They offer multiple batches to students both during weekdays and weekends.
Leave a Comment