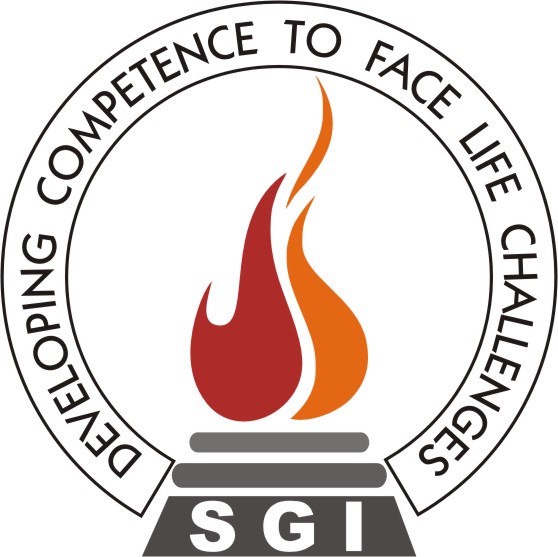 1 Picture
0 Videos
4.25/5 1 Reviews
Sai group of institutions Dehradun
Type - Private
Apporved by: UGC
26A, Rajpur Road, Dehradun, Uttarakhand 248001
College Information
Sai Group of Institutions, Dehradun
Sai Group of Institutions Established in the year 2003 as the Sai Institute of Paramedical and Allied Sciences, the institute has become one of the best colleges for paramedical courses, including Physiotherapy (BPT & MPT), Medical Lab Technology (MLT), sai institute of hotel management, Allied Sciences and Healthcare courses in Dehradun and Uttarakhand. In the course of the years, the institution has become one of the top colleges for agriculture, mass communication, business, nursing, public health, and hospital administration in the cities of Dehradun, Uttarakhand, and North India, with a focus on quality education and practical exposure. All Sai Group of Institutions' programs/courses are connected with and authorized by prominent academic institutions and public agencies. SGI also invites famous professionals as visiting faculty to give workshops and interactive seminars in addition to the skilled and experienced faculty.
Sai Group of Institutions is a hallmark of excellence surrounded by the Himalayan foothills, affiliated with NAAC Accredited, HNB Garhwal Central University, Uttarakhand & Shri Devi, approved by the Ministry of Medical Health & Family Welfare, Government of Uttarakhand, and the Indian Association of Physiotherapists. The institution aims to offer world-leading expertise and innovative learning in every area of today's global business world. SGI aspires to provide an education system that looks beyond employment and concentrates on the foundation for a lifetime of professional as well as personal development. The institution is recognized for the relevance, innovation, and responsiveness of its teaching and learning, research, partnerships, and international activities and collaboration. sai institute Dehradun Faculty is famous for its strong academic performance supported by educational expertise.
Infrastructure and Resources in the Sai Group of Institutions
The institute has all the necessary infrastructure and amenities to facilitate academic training in various fields. The institute has a qualified and experienced faculty, a dedicated staff, a suitable student-teacher ratio, and rich cultural, recreational & leisure activities, an internet facility, well-equipped labs, a conference hall, a well-stocked library, centrally located hostels for boys and girls, and other amenities.
Computer and Library Services: sai institute of management has a Wi-Fi-enabled campus to provide internet connectivity for students, making learning fun, enjoyable, and seamless. There is a dedicated computer centre that provides an easily accessible and excellent facility for the faculty and students with over 400 high-end computers catering to their academic, research and recreational requirements. Sai has a well-stocked library with a large number of books and journals on all the subjects to guide students to study and research on their own.
General OPD, Physiotherapy & Pathology Lab: Sai has excellent laboratory facilities for carrying out teaching and research activities in various disciplines of Engineering, Management, Pharmaceuticals, and Education. The institute operates a large OPD with doctors impaneled from various fields of specialization and their services are available to all students on an actual cost basis.
The Physiotherapy Centre: The Physiotherapy Centre has a large rehabilitation unit consisting of Exercise Therapy, Laser Therapy, Microwave Diathermy, Combined Therapy, Short Wave Diathermy, Ultrasonic Therapy, Interferential Therapy, Cervical & Lumbar Traction, Ultraviolet Radiation & Infrared Radiation Therapy, etc. The centre enables Bachelors & Masters students to get excellent in-house practical exposure to their respective fields of specialization.
Hostel Facilities: The SAI hostel offers nutritious cuisine, pure drinking water, water heating, a connected bathroom, 24-hour security services and telephone service. The campus has separate hostels for girls and boys with air-conditioned rooms and attached toilets.
Faculty: Highly qualified and experienced faculties are present to teach, guide, and mentor the students. Experts from different fields are invited for guest lectures, seminars, and workshops, and such activities are conducted from time to time. College provides good knowledge and skills and encouragement for creativity.
Scholarship Programs
Educational loans are made available to all bonafide students of this institute by nationalized banks, subject to their terms and conditions. The government of India has eased its norms for availing finance from bankers to ensure that students can avail of higher education. All courses conducted by Sai Group of Institutions are university-approved and qualify for educational loans.
Terms & Conditions of Scholarship:
Offered only to meritorious students not below 70% marks at 10+2 Level or Graduation.
Offered only to the weaker sections of society having a family income of less than 2 lakh rupees per annum.
A scholarship is offered only for the 1st year. For each successive year, the student has to maintain a score of 80% or above, failing which the scholarship will be withdrawn.
A scholarship is offered to deserving students at the discretion of management and cannot be claimed as a right.
Departments at Sai Group of Institutions, Dehradun
Sai College of Agriculture Sciences (Agro Sciences): Agriculture is a field of science involved in cultivating soil, producing crops, and, to some extent, raising livestock. The course syllabus covers a variety of topics related to the design and production of agricultural machinery, planning, design and construction of farm buildings, irrigation, land resource planning, and service engineering for farm machinery.
Courses Offered
· B.Sc. Agriculture
· B.Sc. Forestry
· M.Sc. Agriculture
· M.Sc. Horticulture
Sai Institute of Paramedical and Allied Sciences (Paramedical): In healthcare systems, paramedical training in multidisciplinary medical disciplines is becoming very important. The demand for skilled and well-trained paramedics, who are a vital component of medical treatment, has increased in recent years. The school provides undergraduate courses in paramedical and allied health sciences in order to address the rising demand for skilled and trained paramedical workers.
Courses Offered
· Bachelor of Physiotherapy (BPT)
· B.Sc. Medical Lab Technology (B.Sc. MLT)
· B.Sc. Medical Microbiology (B.Sc. MM)
· M.P.T (Orthopaedics, Sports, Cardio, Neurology)
· M.Sc. Medical Lab Technology (M.Sc. MLT)
· M.Sc. Biotechnology
· M.Sc. Pharmaceutical Chemistry
· B.Sc. CBZ
· M.Sc. Microbiology
· M.Sc. Chemistry
· M.Sc. Botany
· M.Sc. Biotechnology
· M.Sc. biochemistry
· M.Sc. Zoology
Sai School of Nursing (Nursing): Nursing is a healthcare profession focused on the care of individuals, families, and communities so they may attain, maintain, or recover optimal health and quality of life from conception to death. Nursing Science is a field of knowledge based on the contributions of nursing scientists through peer-reviewed scholarly journals and evidence-based practice.
Courses Offered
· G.N.M (General Nursing & Midwifery)
· A.N.M (Auxiliary Nursing Midwifery)
Sai Business School (Management): Management is one of the most sought-after fields in today's time. This course encompasses the deployment and manipulation of human, financial, natural, and technological resources. Sai develops students' intellectual ability, executive and managerial skills, and personalities through an appropriate blend of business and general education.
Courses Offered
· Bachelor of Mass Communication (Hon.)
· Bachelor of Business Administration (B.B.A.)
· Bachelor of Computer Applications (B.C.A.)
· Bachelor of Hospital Administration (B.H.A.)
· Bachelor of Commerce (B.Com)
· M.A. Mass Communication
· Master in Hospital Administration (M.H.A.)
· M.B.A. International Business (IB)
· MBA (Finance Management)
· Master in Public Health (M.P.H.)
Sai Admission Process
Every year from the middle of July/August, we start the Sai Admission process with academic sessions. In the Institute of Admissions, the admission committee chooses applicants for exams/interviews conducted in Bareilly, Bijnor, Chandigarh, Delhi, Ganganagar, Jaipur, Jammu, Jalandhar, Ludhiana, Lucknow, Moradabad, Meerut, Noida, and Srinagar. A personal visit to the college is always desired for a meeting with a counselor and allows prospective students and their parents to assess the benefits and goals of their future training. Another way to acquire further information is by visiting the campus.
Sai Placement Cell
The departments of Sai Placements and Sai Training Centre, which are more proactive in addressing the problems of environmental dynamics as a result of policy changes and employment scenarios, have become strategic roles rather than simply functioning departments. Sai Training Center and Sai Placements SAI is a team of experienced and hard-core experts. They continually seek to help our students through seminars and workshops in the pursuit of their career objectives.
Why Recruit From the Sai Group of Institutions?
An innovative hybrid learning system based on methodologies pioneered.
National tour programs and study programs for chosen students are part of the curriculum of well-known international universities.
Connections to top industry research institutions for the entire development of students.
The training style comprises industry interaction sessions, workshops, seminars, lectures, and quests.
Concentrate on entrepreneurship, R & D, and applied to learn.
A very flexible system with interdepartmental training possibilities to meet credit needs.
College Image Gallery