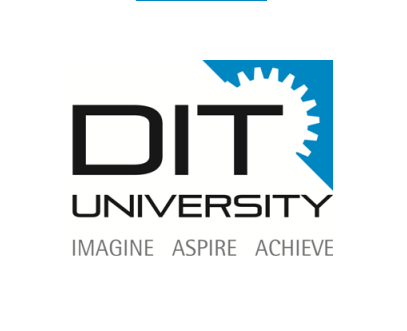 DIT University Dehradun
Type - Private
Apporved by: UGC
Mussoorie-Diversion Road, Dehradun, Uttarakhand 248009
College Information
DIT University Dehradun
The Unison Group established the Dehradun Institute of Technology, also known as DIT University, in 1998. In 2013, the University Grant Commission granted it the status of Deemed University (UGC). The University is a member of the Association of Indian Universities (AIU) and is the first in Uttarakhand to receive the QS I-Gauge E-Lead certificate, which recognises superior e-learning methods such as academic digitization.
It provides more than 80 undergraduate, postgraduate, diploma, PG diploma, and doctorate programmes across diverse fields such as Engineering and Technology, Architecture and Design, Economics, and Applied Science, and is an ISO 21001:2018 certified institution. Furthermore, regulatory agencies such as the All India Council for Technical Education (AICTE), the Council of Architecture (COA), and the Pharmacy Council of India have recognised DIT University courses (PCI). Various ranking agencies, including GHRDC, NIRF, and Outlook, have given DIT University rankings. It was ranked 15th among all universities in India by the Times Engineering Survey in 2020, and 27th among top private engineering institutions by the Outlook ICare.
DIT University Admissions
Admissions for all DIT University courses are currently open. Interested candidates can apply online at the official website for a cost of INR 1250. Candidates who have successfully registered will be eligible for the Counselling procedure.
DITU has created good connections with ASSOCHAM, CII, FICCI, and foreign universities during the course of its more than 22 years of educational experience. DIT University has around 270 core academic members, 50 per cent of them are PhD holders, and a magnificent campus spanning over 21 acres of land. The campus now boasts over 5,300 bright students and has aided in the career development of over 17,000 alumni.
Facilities at DIT University
When it comes to DIT University, we are proud to say that there is no need to look elsewhere. We make our students' lives easier and more at ease by providing the highest standards of food quality that tastes as soothing as their hometown, not only through the hygienic aura of our mesmerising campus but also by providing the highest standards of food quality that tastes as soothing as their hometown. On-campus, DIT University has a multi-level food court, café, and full-service restaurant that serves both domestic and international cuisines at reasonable costs.
In addition, because we like completely nurturing our children, we make sure to provide the best facilities for their health. Our on-campus Infirmary provides students with convenient, thorough, and discreet medical treatment. The Infirmary is administered and run by skilled and experienced doctors from Dehradun's prestigious Max Super Specialty Hospital. DIT Dehradun's campus is one of the most adaptable, hosting a variety of activities and sporting events throughout the year. Basketball courts, badminton and tennis courts, football fields, and a cricket field are among the sports facilities available to students. Professional coaching is also accessible on campus for students to use.
Hostel Infrastructure: It's usually a significant step to go to university. Of course, you'll want the assurance of knowing where you'll be living. You'll also want a location that is convenient for your schoolwork and social activities. Most importantly, you'll want to be able to relax and unwind.
Auditorium: Because a variety of events such as conferences, seminars, cultural programmes, debates, plays, and other programmes are held throughout the year, the University has an auditorium and numerous other performing areas that allow students to carry out their activities in a safe, comfortable, and efficient manner. The University Auditorium is centrally air-conditioned, sound-proofed, and equipped with cutting-edge equipment for all forms of audio and video presentations. Seminars, meetings, workshops, and other events can be held in a multitude of compact digital auditoriums. Within the site, a 500-seat air-conditioned auditorium with cutting-edge sound systems is accessible for holding events.
Open Theatre: The University offers an open-air area where a wide range of student activities are organised, in addition to a hi-tech auditorium and tiny digital auditoriums. The Open Theatre hosts a variety of events such as 'Nukkad Nataks,' exhibitions, quiz competitions, plays, and fashion displays on a regular basis. Within the site, a big 500-seat Open Theatre with integrated landscaping is offered.
Health Club and Gymnasium: In both the ladies' and boys' dormitories, there are Gymnasiums. DIT University students, teachers, and staff have superior exercise and health facilities thanks to a well-equipped air-conditioned gym in the University dorms with the newest instruments and machines. The gymnasiums are divided into two sections. The first segment is for general workouts, while the second is for weight training.
DIT University Courses
DIT University offers around 80 courses in diverse disciplines at the undergraduate, graduate, diploma, PG diploma, and doctoral levels. It provides BTech, BA, BCA, BPharma, BArch, BDes, and BSc courses at the undergraduate level. The length of UG courses varies between three and five years. MTech, MBA, MCA, MPharma, MSc, MA, MDes, and MPlan are among the PG courses offered by DIT University. The institution provides PhD programmes in 16 specialisations spanning diverse streams of Engineering and Technology, Pharmacy, Computer Science, and Management at the doctoral level. The following are details regarding DIT University's courses and fees, as well as specialisations:
| | |
| --- | --- |
| COURSE | ANNUAL FEES |
| B.Tech | Rs 2 lakh - Rs 3 lakh |
| B.Pharma | Rs 1.54 lakh |
| MBA | Rs 2.20 lakh |
| BA(Hons) | Rs 88,000 |
| B.Design | Rs 1.68 lakh |
| BCA | Rs 90,000 |
| BSc (Hons) | Rs 88,000 - Rs 1.10 lakh |
| MCA | Rs 1.40 lakh |
| BArch | Rs 2.30 lakh |
| PhD | Rs 90,000 |
DIT University Placements
Apart from job placement, DIT University offers a centralised placement unit that helps students develop their personality, attitude, and abilities. Every year, the Placement Cell has consistently achieved the best placement results, with around 85 percent to 90 percent of its students being placed in top national and worldwide companies. DIT University has over 250 top recruiters who have been quite pleased with the pupils they have hired.
The following are DITU's top recruiters:
Wipro, Adobe System, Decathlon, Nestle, Samsung, Amazon, Genpact, IBM, Bajaj, Ashoka Leyland, Bank of America, Daffodil Software Ltd, Birla Soft, HCL Technologies, Infosys, NIIT Technologies, Syntel, TATA, DELL, Unisys Global Services, Cognizant Technology Solutions, Syscom Softech (P) Ltd., BOSCH, Genpact, L&T Infotech, Avon Hewit
DIT University Scholarships
DIT University offers a variety of scholarships for deserving students in a variety of disciplines. Students with scholastic potential and merit are always encouraged at DIT University. The University awards the following scholarships to meritorious students in order to facilitate scholarships among students in pursuit of academic success.
(A) SCHOLARSHIP POLICY BASED ON MERIT
At the time of enrolment, a Merit Scholarship can be applied to the Program Tuition costs based on a student's XII standard percentage.
(B) STATE SCHOLARSHIP POLICY IN UTTARAKHAND
Permanent residents of Uttarakhand will receive a 26 percent tuition price subsidy, with 40 percent of seats reserved throughout the programme. The student will only be considered eligible for the Uttarakhand State Scholarship if he or she has a valid Domicile Certificate in Original upon reporting for Counselling/Admission.
(C) - SCHOLARSHIP ON THE BASIS OF SPORTS PERFORMANCE
The scholarship amount will be determined by the Sports Quota Scholarship policy, which is only available once at the time of admission and is based solely on tuition fees.
(D) - SHRI NAVEEN AGARWAL JI GIRL STUDENT SCHOLARSHIP
For first-year female students in UG and Diploma programmes, a scholarship of 10% of tuition fees is available, subject to the following conditions:
For UG programmes, the student has obtained 80 percent or more in X and XII Std. aggregate, and 80 percent in X Standard for Diploma programmes.
For all admissions categories, the scholarship proportion will remain the same. Scholarship will be continued from second year if the student maintains a CGPA of 8.5 or higher each year, with no back papers.
(E) - AWARD FOR WARDS OF DEFENCE PERSONNEL SCHOLARSHIP
(INDIAN ARMY, INDIAN AIR FORCE, INDIAN NAVY, INDIAN COAST GUARDS, INDIAN COAST GUARDS, AND PARAMILITARY FORCES ONLY)
In the first year of UG and Diploma programmes, wards of military personnel are eligible for a 5% tuition fee scholarship. The student will be considered eligible for the scholarship only if he or she is carrying a valid certificate/document in original at the time of reporting for Counselling/Admission.
College Image Gallery