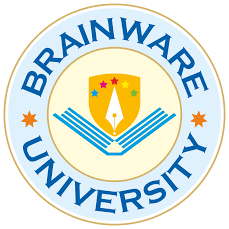 Brainware University
Type - Private
Apporved by: UGC
398, Ramkrishnapur Road, Barasat, West Bengal 700125
College Information
Brainware University Kolkata, a part of a 30-year-old leading education group, Brainware of West Bengal, started with the aim of contributing to nation-building through research, innovation, and quality education.
It is the brainchild of Mr. Phalguni Mookhopadhayay, its hands-on chancellor, whose acumen and vision have transformed Brainware University into one of the best crucibles of learning in a short period of five years.
"For over 30 years now, more than 1.7 lakh students have passed out from Brainware. Most of them are now well-established and thriving. Our aim has always been to make quality education affordable for students coming from all strata of society as well as help them ease into successful careers of their choice. It still is," the chancellor says.
Established in 2016 as a UGC-recognised, private state university in West Bengal, Brainware University offers over 60 Ph.D., PG, UG, Diploma and Skills programs to over 10,000 students on its state-of-the-art, sprawling, green, ragging-free campus.
The university provides a well-stocked library with national and international journals, providing adequate resources to the students for academic pursuits. Education is incomplete without sports and recreational activities. Brainware also organizes seminars, workshops, fests to unleash the creativity of students. To tap into their hobbies, students could also join different types of clubs like photography clubs, tech clubs, communication clubs, and more. Even in this pandemic, the education process has never stopped. The online classes helped the students continue their courses uninterruptedly.
World-class infrastructure, modern labs, and workshops, emphasis on research and extension activities, a team of highly qualified faculty, exhaustive pre-placement grooming, soft skills training, and efficient placement cell, pan-India network of clients and consultants, excellent placements that aim at a magic figure of 100% and equal stress on academics and discipline are the hallmarks of this institution of excellence.
College Image Gallery