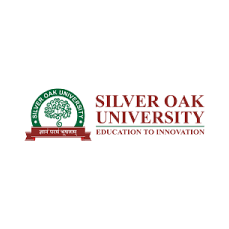 Silver Oak University
Type - Private
Apporved by: Silver Oak University (Deemed University)
Silver Oak University Opp. Bhagwat Vidyapith, Ahmedabad, Gujarat 382481
College Information
The Silver Oak University is a premier university of the country with a venerable legacy from Silver Oak Group of Institutes with acclaim for highest academic standards, diverse educational programmes, distinguished faculty, illustrious alumni, varied cocurricular activities and modern infrastructure.
Over eleven years of its existence as Silver Oak Group of Institutes, the group has sustained the highest global standards and best practices in education. Its long-term commitment to nation building and unflinching adherence to universal human values are reflected in its motto: "Gyanam Param Bhushanam" and "Education to Innovation".
Established in 2009 as an affiliated college today State government has accorded it with the status of a State Private University (under Gujarat Private Universities Act, 2009). A strong commitment to excellence in teaching, research and social outreach has made the University a role-model and trend setter for other Institutes and Universities. Beginning with 240 students, it has grown as one of the largest engineering campuses with more than 7000 students just in span of a little more than a decade.
College Image Gallery